Welcome to Bourne Bed & Breakfast
Under new ownership for the 2016 season. Gone are the days of no shoes allowed and endless rules… Come and enjoy a relaxed, fun-filled night, weekend, or as long as you wish to stay… Retreat to one of our seven comfortable rooms, each with a private bathroom, brand new flat screen TV, personal fridge, heat, and AC… Awake each morning to the smells of freshly brewed Carpe Diem coffee, Bread & Roses pastries, along with an assortment of other breakfast items before heading out to enjoy all that this Beautiful Place by the Sea has to offer… Sit in the fireplaced living room, on the covered front porch, or in the spacious yard reading a book, conversing with friends and other guests, or just relaxing in the serenity of the property. We look forward to sharing our dream, and Jimmy's 15 years of Ogunquit inn keeping experience, with many old and new friends alike. Jimmy & Brian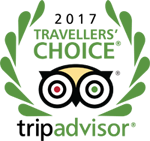 Bourne Bed & Breakfast has been recognized with with a 2017 Certificate of Excellence, based on the consistently great reviews they've earned on TripAdvisor.
Check out all the wonderful things people are saying about us on Trip Advisor like this one!
"From the first minute we arrived at Bourne B&B, we were greeted by Jimmy the Innkeeper in a friendly helpful manner. Our room was beautiful, very clean and well appointed. The beautiful home setting, comfortable rooms and helpful advice from the inn keeper was first class. Excellent location on Shore Rd. gives you a short walk to Perkins Cove, the Marginal Way and the beautiful city of Ogunquit. Very walkable".
Click here to see more…
Something is wrong. Response takes too long or there is JS error. Press Ctrl+Shift+J or Cmd+Shift+J on a Mac.